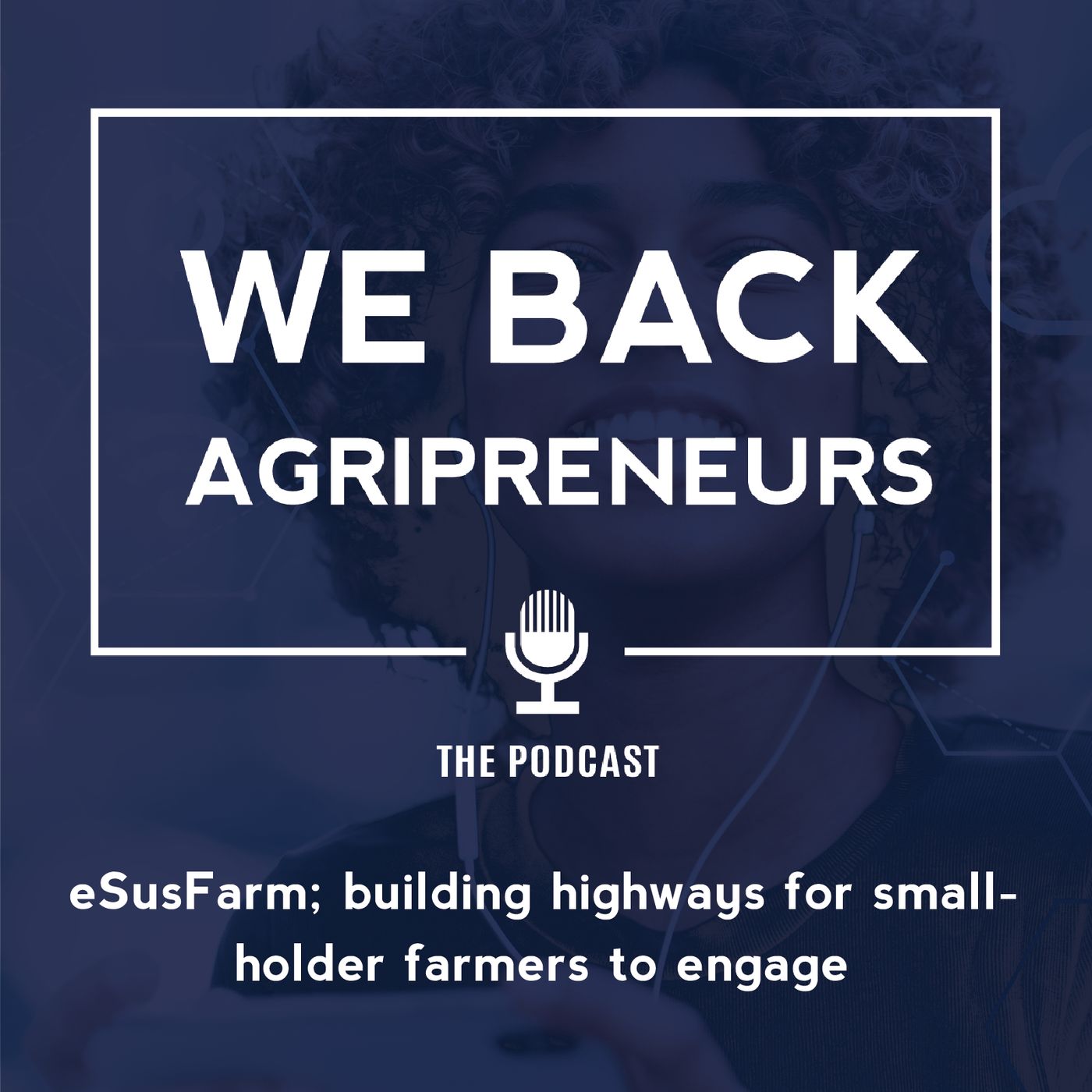 eSusFarm  is an agri-fintech solution that specializes in tracking and providing advanced agricultural statistical data to smallholder farmers and the entire agri-value chain for the purpose of increasing agricultural productivity, smallholder market and credit access, and the overall efficiency of the agri-value chain.
In this week's episode. The founder of this award winning solution Watson Matsa outlines how they engage with clients and farmers on the ground, and how they narrow the financial inclusion chasm that seems to limit the aspirations of smallholder farmers.
They aim to optimise the efficiency of farmer support organisations across the continent, to play their part in improving the lot of over 100 million farmers.
For anyone who would like to engage, you can have a look at eSusFarm on their website https://www.esusfarm.africa/home, on contact Watson on his email address watson@esusfarm.africa. Both Watson Matsa and Dr Thula Sizwe Dlamini can be found on LinkedIn https://www.linkedin.com/in/watson-matsa-a8b64422/ and https://www.linkedin.com/in/thula-sizwe-dlamini-1b250832/
Thank you for joining us on this episode of #WeBackAgripreneurs. If you find this content useful, please share it with friends and widely in your network. We would appreciate any feedback and suggestions, and you are welcome to nominate an agripreneur doing amazing things to host on this show. You can contact me Flo Mosoane on flo@foodmakers.africa, visit our website on https://foodmakers.africa/, on LinkedIn https://www.linkedin.com/in/flomosoane/ and twitter https://twitter.com/Floetric or join our Facebook Group on https://web.facebook.com/groups/FoodMakersAfrica/ Cheers for now!
read more