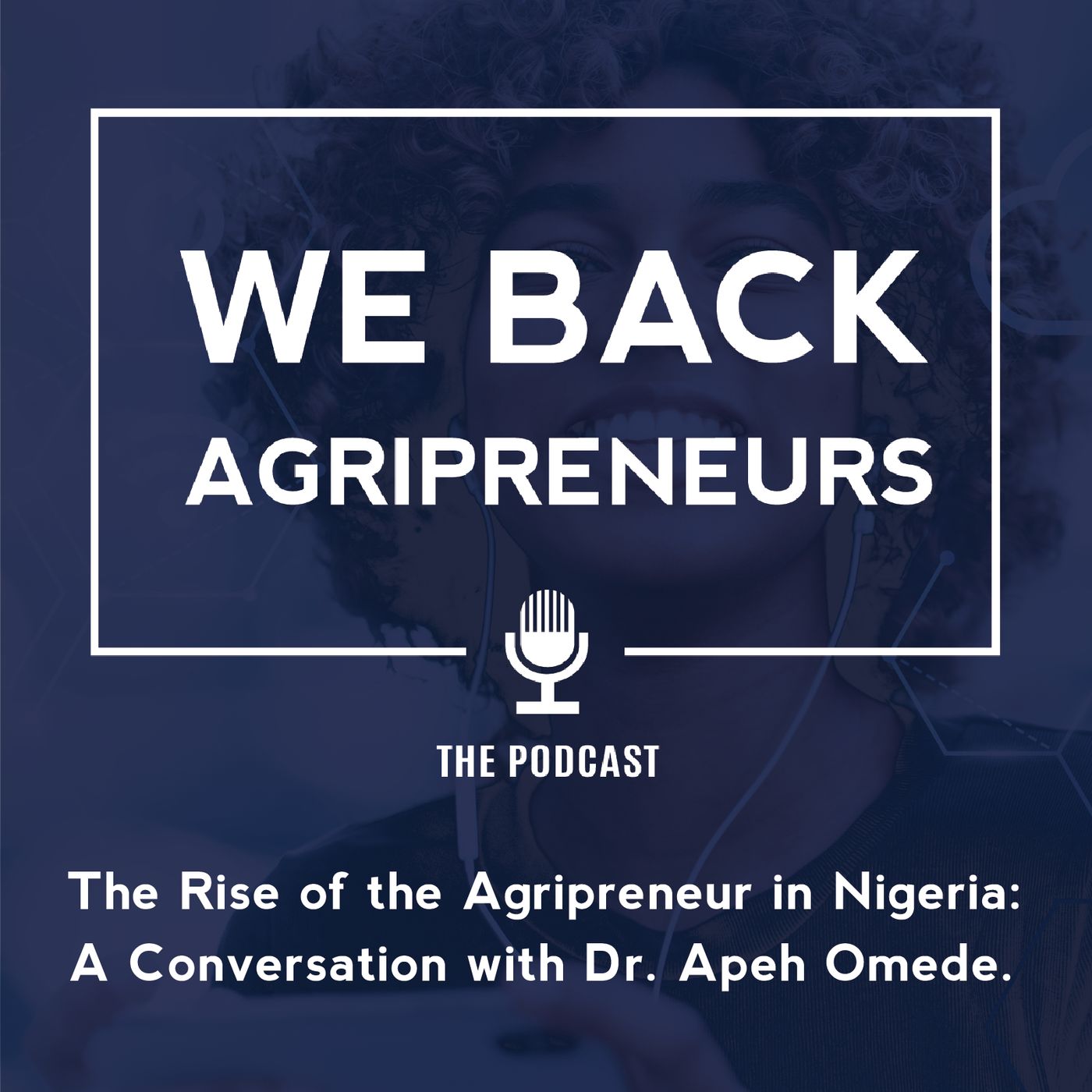 The Rise of the Agripreneur in Nigeria: A Conversation with Dr. Apeh Omede.
from We Back Agripreneurs
In this week's episode of #WeBackAgripreneurs, we speak with Dr. Apeh Omede, an agriprofessional and academic who founded The GreenRise Hub, a virtual accelerator and the first accelerator with a sole focus on AgriTech innovation in Nigeria.
Apeh shares incredible insight into the role of research in inspiring innovation, how industry can engage with academia to propel innovation as well as the gaps that agri-innovators can fill in the market.
He also shares some of the innovations that the first cohort of The GreenRise Hub virtual accelerator are working on, and how the ecosystem can position itself to better serve innovators from an early stage.
Apeh is a huge inspiration and such an asset in agripreneurship across the continent and globally. If you would like to be part of mobilising resources to support his initiative and efforts, please contact him on apeh@thegreenrisehub.com. You can also connect with Apeh on his Linkedin profile https://www.linkedin.com/in/apehomede/ and visit their website on https://thegreenrisehub.com/
Thank you for joining us on this episode of #WeBackAgripreneurs. If you find this content useful, please share it with friends and widely in your network. We would appreciate any feedback and suggestions, and you are welcome to nominate an agripreneur doing amazing things to host on this show. You can contact me Flo Mosoane on flo@foodmakers.africa, visit our website on https://foodmakers.africa/, on LinkedIn https://www.linkedin.com/in/flomosoane/ and twitter https://twitter.com/Floetric or join our Facebook Group on https://web.facebook.com/groups/FoodMakersAfrica/ Cheers for now!
read more